Your gift will help change lives one child and family at a time!
$40 will provide food for George and Teddy,
on-site therapy dogs who provide much
love and comfort.
$111 will provide one hour of Outpatient
treatment for a child or family.
$200 will provide clothing and personal care
items for one of the 12 boys in our
Therapeutic Group Home.
$555 will provide art,therapy, and school
supplies for Therapists to use with
children participating in treatment.
$1,000 will provide snacks and dinner for
a month for children participating in the
Extended Day Treatment Program.
Thank you for your support!
Reaching Out
More children are struggling with mental health issues today than ever before. In fact, behavioral and emotional disorders affect thousands of children right here in our community. And it is a sad truth that two-thirds of these kids never receive the help they need.
The good news is that treatment does work for those who receive it.
Child Guidance Center is dedicated to providing child-centered, family-focused mental health services in Lincoln. Utilizing a combination of unique programs and proven strategies to meet every individual's needs, we serve more than 2,000 children and adolescents each year.
The services we provide are available to all youth throughout the community, regardless of financial ability.
Celebrating Adopt a Shelter Dog Month
Posted on 10/02/2017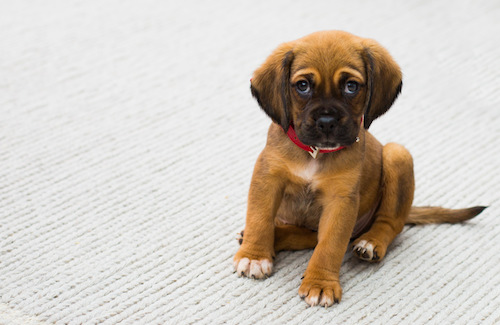 Happy October! This month is known for many qualities: cool fall weather, pumpkin carvings and the ever-favored hayrack rides. October is perfect for apple picking, big sweatshirts and toasty hot chocolate as we prepare for the cold winter ahead. In the nonprofit arena, October is also a great time to raise awareness for different causes you care about.
Breast Cancer Awareness Month, Domestic Violence Awareness Month, National Diabetes Month… a spotlight shines on each of these causes in October. One area which can sometimes be forgotten revolves around a few furry friends of ours.
October happens to be Adopt a Shelter Dog Month. So, how can you celebrate this month and support another incredible cause? We have some cool canine concepts.
1. Share the news.
First and foremost, one of the easiest ways to celebrate Adopt a Shelter Dog Month is to spread the news about the celebration. Share on Facebook, tweet or post about the cause so friends and family members can be in the know. The more people who know, the more who are likely to get engaged and contribute to the cause.
Who else do you know that might like to join in? Reach out, let them know about the celebration and ask if they want to join. Celebrate this month by getting others involved.
2. Raise funds.
What's the next step to sharing? Caring! Contact your local animal shelter to see if they're doing new fundraising programs to celebrate Adopt a Shelter Dog Month. If they are, get involved by helping to raise money and support the shelter. Even if they're not running a specific campaign, fundraising is always helpful. Reach out to friends and family members to see if they would be interested in giving to benefit the furry friends in your community.
3. Spay or neuter your dog.
Another way you can celebrate this month is by keeping the shelter dog population down. Oftentimes, pet owners who don't spay or neuter their dogs can end up with puppies they weren't planning on. These dogs are then given to local shelters, creating even more of a need for surrounding areas. You can combat this issue by making sure your own pet is spayed or neutered, to decrease on the supply of animals within the shelter system.
4. Volunteer at a shelter.
What's more fun than playing with puppies and helping those in need? You can do both by volunteering your time and talents with an animal shelter near you. Reach out to those in the community and ask what their biggest needs are and how you can help. Celebrate Adopt a Shelter Dog Month by filling a shelter dog's day with love.
5. Adopt a dog.
Of course, one of the biggest ways to celebrate Adopt a Shelter Dog Month is by actually adopting a shelter dog! Visit some of the dogs in your area to learn more about their breeds, habits and if they would be a good fit for your family. If you find a dog you love, give adoption a try. Adopting a dog is an excellent choice because it brings in a new furry family member, all at a reduced cost.
If you're an animal-lover, celebrate this Adopt a Shelter Dog Month by trying out some of these tips. Give love to your favorite furballs and show support for your community, either human or otherwise.
Wednesday, October 10, 2018 8:00 am - Thursday, October 11, 2018 12:00 pm
NEW CGC Program - Parenting
For more information about our Parenting Program click here! 
---