Your gift will help change lives one child and family at a time!
$40 will provide food for George and Teddy,
on-site therapy dogs who provide much
love and comfort.
$111 will provide one hour of Outpatient
treatment for a child or family.
$200 will provide clothing and personal care
items for one of the 12 boys in our
Therapeutic Group Home.
$555 will provide art,therapy, and school
supplies for Therapists to use with
children participating in treatment.
$1,000 will provide snacks and dinner for
a month for children participating in the
Extended Day Treatment Program.
Thank you for your support!
Reaching Out
More children are struggling with mental health issues today than ever before. In fact, behavioral and emotional disorders affect thousands of children right here in our community. And it is a sad truth that two-thirds of these kids never receive the help they need.
The good news is that treatment does work for those who receive it.
Child Guidance Center is dedicated to providing child-centered, family-focused mental health services in Lincoln. Utilizing a combination of unique programs and proven strategies to meet every individual's needs, we serve more than 2,000 children and adolescents each year.
The services we provide are available to all youth throughout the community, regardless of financial ability.
How to Start an Altruistic Christmas Tradition
Posted on 12/25/2017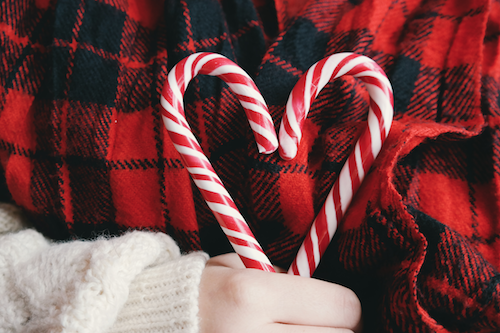 Merry Christmas to all who celebrate it! Christmas is about spending time with family, giving to others and of course—the traditions. Traditions are an important part of the holiday season. Does your family bake cookies to leave out for Santa? Maybe you open your presents on Christmas Eve instead of Christmas day. Maybe your family doesn't really celebrate Christmas, but you still like to get together and enjoy each other's company.
Whatever your traditions are, there's always a way to integrate them with an altruistic lifestyle. If you and your family wants to focus on giving back to others this Christmas, here are some ideas for how to start a more altruistic Christmas tradition.
1. Get a toy, give a toy.
One way to instill altruistic values in your children this Christmas is to practice "get a toy, give a toy." In the United States especially, we consistently find ourselves overwhelmed with stuff. You can get ahead of this trend by having children or family members give something away for each item they get. As their stockings fill up with goodies and rooms bulge at the seams from all their new gifts, you can spend time as a family going through items together to find something worth giving. Donate gently used toys or clothing to a local nonprofit organization in your community and see how you can brighten another child's holiday season.
2. Host a book exchange.
Winter breaks and time together are the perfect opportunity for some holiday reading. Host a book exchange with your friends, family or neighbors in the community to share and swap some of your favorite books. Not only will you and your family have an enjoyable time and gain some new reading materials, but you can lead a more altruistic life by promoting the values of sharing and giving to others.
3. Have a spare change jar.
Start getting ready for next year's Christmas today by putting out a "Charity Change Jar." Set an empty jar where everyone can see it, then throughout the year encourage your family to chuck their spare change in the jar whenever possible. Let the coins and small bills build up over the year until the following Christmas. Then, take a vote as a family for which cause you want to donate the change to, and go together to make your contribution. A tradition like this is a fun way to get everyone involved throughout the year, and celebrate giving every Christmas.
4. Put together a package.
This Christmas, spread the joy by putting together a goody package for someone else in the community or overseas. Programs like Operation Christmas Child or military care packages give you and your family the opportunity to help others either in your neighborhood or in the global community. Make a tradition every year to put together a package full of Christmas goodies, helpful items or kind notes to brighten up someone's day during the holiday season.
5. Volunteer with a cause.
Finally, one tradition that never goes out of style: volunteering with a cause you care about. Get your family together this Christmas and make an effort to go out into the community and give back with a local nonprofit organization. Having a tradition like this emphasizes the value of altruism throughout the year, but especially during the holiday season.
This Christmas, celebrate with your loved ones by making new traditions with an altruistic spin. Start a Christmas tradition that not only brings your family together, but shows them the value of giving to, supporting and loving others.
NEW CGC Program - Parenting
For more information about our Parenting Program click here! 
---