Your gift will help change lives one child and family at a time!
$40 will provide food for George and Teddy,
on-site therapy dogs who provide much
love and comfort.
$111 will provide one hour of Outpatient
treatment for a child or family.
$200 will provide clothing and personal care
items for one of the 12 boys in our
Therapeutic Group Home.
$555 will provide art,therapy, and school
supplies for Therapists to use with
children participating in treatment.
$1,000 will provide snacks and dinner for
a month for children participating in the
Extended Day Treatment Program.
Thank you for your support!
Reaching Out
More children are struggling with mental health issues today than ever before. In fact, behavioral and emotional disorders affect thousands of children right here in our community. And it is a sad truth that two-thirds of these kids never receive the help they need.
The good news is that treatment does work for those who receive it.
Child Guidance Center is dedicated to providing child-centered, family-focused mental health services in Lincoln. Utilizing a combination of unique programs and proven strategies to meet every individual's needs, we serve more than 2,000 children and adolescents each year.
The services we provide are available to all youth throughout the community, regardless of financial ability.
6 Altruistic Ways to Celebrate Presidents' Day
Posted on 02/19/2018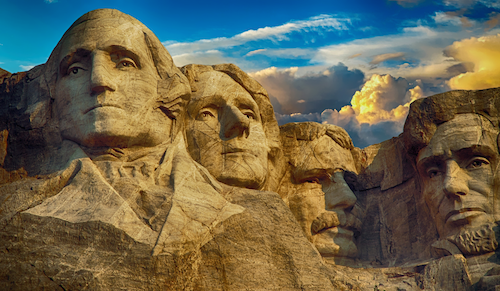 Happy Presidents' Day! Originally established in 1885 in recognition of President George Washington's birthday, Presidents' Day has come to be a day of honor, remembrance and gratitude for all United States presidents throughout the years.
Today we take time to remember and say thank you to the presidents who have served the U.S. For some, today means little more than an extra day off of work. For others, it can represent so much more. How can you honor Presidents' Day in your everyday life and your family's life? We have some ideas. Check out these six altruistic ways to celebrate Presidents' Day.
1. Learn about the presidents.
One of the simplest ways to celebrate Presidents' Day is by learning more about our nation's presidents. Pick out a few presidents you and your family want to learn more about, then do some fun research on them. For instance, did you know that James A. Garfield could write in Latin with one hand while writing in Greek with the other at the same time? Start with George Washington, then work your way down to see what fun and insightful information you can learn about the former leaders of the United States.
2. Write a letter to the President.
Once you've learned more about past presidents, get involved with the modern political system by writing a letter to our current President. If you have children, help them write a letter as well. This activity is a great way for you or your family to start thinking through present-day issues in the United States, such as policies you admire, policies you might disagree with and how you can best discuss these issues in a respectful manner. Share in the political discourse by writing a letter to the President expressing your views.
3. Make presidential arts and crafts.
For a family-friendly celebration, help your kiddos make presidential arts and crafts for the day, such as a patriotic flag decorating activity or Presidents' Day bingo. Look up different crafts and activities online to see which ones your family might enjoy, then give them a try. Combine the activities with learning about Presidents' Day, and you're off to a great start for celebrating an altruistic holiday.
4. Give back with the military.
With the role of President comes the title of Commander in Chief, otherwise known as the head of our nation's military. Celebrate this Presidents' Day altruistically by giving back with our military servicemen and women. Whether you volunteer with the U.S. Department of Veterans Affairs, donate to an organization that supports the military or send out care packages to troops overseas, there are lots of different options for how to give back.
5. Clean up the community.
Cleaning up the community and neighborhoods near you is the perfect way to commemorate Presidents' Day. While the President is the head of the executive branch for the federal government, he or she can also play a role in state or even local governments. Your local government matters, so show your appreciation by giving back and volunteering to clean up the surrounding area.
6. Collect donations for a charity.
Finally, commemorate today by collecting donations from others around you and give to a local charity in recognition of Presidents' Day. See what organizations are involved with government, the military or a cause you care about and donate in celebration of the holiday.
This Presidents' Day, do more to get involved and give back. Learn the history behind the holiday, get involved with current issues and give back to your community. Lead a more altruistic life and celebrate today with your friends and family.
NEW CGC Program - Parenting
For more information about our Parenting Program click here! 
---