Your gift will help change lives one child and family at a time!
$40 will provide food for George and Teddy,
on-site therapy dogs who provide much
love and comfort.
$111 will provide one hour of Outpatient
treatment for a child or family.
$200 will provide clothing and personal care
items for one of the 12 boys in our
Therapeutic Group Home.
$555 will provide art,therapy, and school
supplies for Therapists to use with
children participating in treatment.
$1,000 will provide snacks and dinner for
a month for children participating in the
Extended Day Treatment Program.
Thank you for your support!
Reaching Out
More children are struggling with mental health issues today than ever before. In fact, behavioral and emotional disorders affect thousands of children right here in our community. And it is a sad truth that two-thirds of these kids never receive the help they need.
The good news is that treatment does work for those who receive it.
Child Guidance Center is dedicated to providing child-centered, family-focused mental health services in Lincoln. Utilizing a combination of unique programs and proven strategies to meet every individual's needs, we serve more than 2,000 children and adolescents each year.
The services we provide are available to all youth throughout the community, regardless of financial ability.
How to Find a Cause You Care About
Posted on 04/09/2018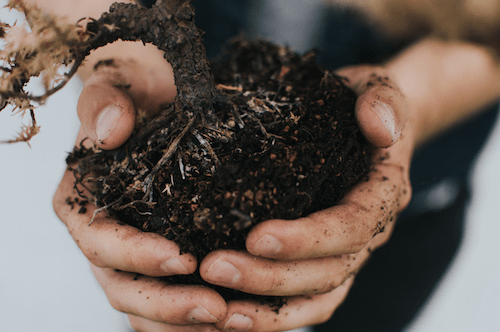 So, you have a passion for helping others. You've heard about struggles locally, nationally and even internationally, and you want to make a difference. You want to get involved with a cause, but there's just one small problem… you're not sure which cause to get involved in.
After all, there are so many wonderful organizations, charities and programs out there, all working towards making the world a better place. You would love to help all of them, but you don't have a ton of time on your hands. Does this sound like you? An eager volunteer without a cause. For some, finding an important cause they're passionate about proves to be very difficult. If you want to live a more altruistic life, but aren't sure where to start, then you've come to the right place. Here's how to find a cause you care about.
1. Question yourself.
First, find a cause you care about by asking yourself the hard questions. It's easy to look at various causes and immediately feel overwhelmed by the different needs, so start out by questioning your motives. What do you truly care about? Many programs in the community need volunteers, but more than anything they need passionate volunteers and donors who truly care about the cause and believe in the mission. Start by asking yourself the tough questions to see where your passion lies, not simply where the need is.
2. Think about your own life.
While you question yourself, think about your own life. What experiences have you had that inspire you to give back in a similar way? Maybe you had a mentor growing up who really inspired you; you could also be a mentor to a child in your community. Maybe your family immigrated here, so now you have a special connection with immigrants or refugees. Or, maybe you had some tough challenges growing up, and want to help those going through similar situations. Reflect on your life to see where your heart connects with a cause.
3. Consider your strengths.
Next, consider your strengths. Volunteers are always valuable, but let's be honest: there are some things we're better at than others. For instance, if you have an intense fear of public speaking, then teaching English classes at the community center might not be the best fit. Think about what your strengths are and what organizations have programs in place that could utilize those strengths.
4. Examine your capacity.
Once you've identified your strengths, think about your capacity. This could mean anything from available time, to your actual mental or emotional capacity. Depending on the organization and the role you fill, it might take a lot out of you mentally or emotionally. Do you have the capacity to make the commitment to fill the role? On the other hand, some volunteering commitments can take up a significant amount of time. Do you have the availability for the position? Think about the many areas of your capacity and what you're capable of taking on right now.
5. Do your research.
Once you've considered your own life and discovered a cause you care about, it's time to find the right organization that fits your passion! Do your research on organizations locally, statewide or nationally to learn more about programs you could get involved with. Research their mission, programs and available volunteer opportunities to see how they could fit into your life. Researching the organization beforehand is critical to finding the right volunteering fit.
Now that you know the cause you care about and the organization you want to help, reach out! Get in touch with a nonprofit you identify with and see how you can get involved to help make the world a better place.
NEW CGC Program - Parenting
For more information about our Parenting Program click here! 
---