Your gift will help change lives one child and family at a time!
$40 will provide food for George and Teddy,
on-site therapy dogs who provide much
love and comfort.
$111 will provide one hour of Outpatient
treatment for a child or family.
$200 will provide clothing and personal care
items for one of the 12 boys in our
Therapeutic Group Home.
$555 will provide art,therapy, and school
supplies for Therapists to use with
children participating in treatment.
$1,000 will provide snacks and dinner for
a month for children participating in the
Extended Day Treatment Program.
Thank you for your support!
Reaching Out
More children are struggling with mental health issues today than ever before. In fact, behavioral and emotional disorders affect thousands of children right here in our community. And it is a sad truth that two-thirds of these kids never receive the help they need.
The good news is that treatment does work for those who receive it.
Child Guidance Center is dedicated to providing child-centered, family-focused mental health services in Lincoln. Utilizing a combination of unique programs and proven strategies to meet every individual's needs, we serve more than 2,000 children and adolescents each year.
The services we provide are available to all youth throughout the community, regardless of financial ability.
6 Ways to Show Your Support This Memorial Day
Posted on 05/28/2018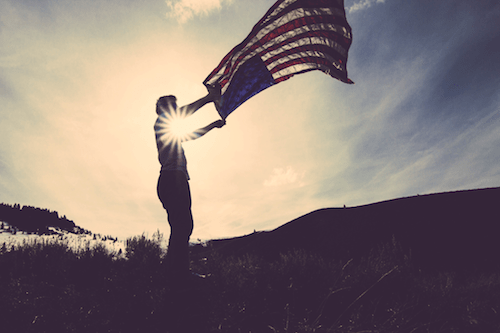 Memorial Day 2018 is here, officially marking the end of another school year and the beginning of summer. However, Memorial Day is so much more than just a holiday to enjoy a break from work. Memorial Day is an opportunity to honor our valuable service men and women and thank them for their incredible contributions to our nation.
Since World War I alone, more than 645,000 men and women have given their lives in defense of the United States. Memorial Day honors these fallen heroes, as well as the hundreds of thousands of active service members. Originally deemed Decoration Day, Memorial Day became a federal holiday in 1971, and its observance was recognized on the last Monday in May. How can you continue to honor and respect the service men and women dedicated to protecting this nation? Here are six ways to show your support this Memorial Day.
1. Wear or display a red poppy.
As Memorial Day is recognized, you might notice veterans or military family members selling and wearing paper red poppies. The red poppy tradition originally grew from the World War I poem, "In Flanders Field," by Canadian Lieutenant-Colonel John McCrae. The poem referred to red poppies which grew over the graves of fallen soldiers. You can continue to show your support for our military by wearing or displaying a paper red poppy on this day.
2. Fly the flag.
If you're able, flying the United States flag outside your home or workplace is an excellent way to show support on Memorial Day. Proper flag etiquette dictates the flag should be raised at half-staff from sunrise until noon, in rememberance of those who passed in battle. After noon, the flag can be raised to full-staff for the rest of the day, in recognition of our living veterans and active-duty service personnel.
3. Thank an active or veteran.
If you know an active-duty service member or veteran, Memorial Day is a special occasion to show your appreciation for their commitment to our nation. Take time to give them a call, send them a note or even a small gift. If you don't know a military person personally, see what organizations are in your community that service them and see how you can get involved.
4. Visit a national memorial.
Many cemeteries and memorials across the United States are home to the graves of fallen soldiers. Oftentimes, they will even host special ceremonies on Memorial Day to honor the lost. Show your support this Memorial Day by visiting the graves of our nation's fallen heroes, and honoring them through flowers, notes or flags. If you're unsure where to start, check online for a list of national cemeteries by state.
5. Volunteer your time.
One of the best ways to show your support for our country's military members and their families is simply through volunteering your time to help make a difference. See what organizations or research agencies are in your area that you can get involved with, such as a local VA hospital, USO center or homeless shelter. Volunteer your time to giving back and see the positive effect you can make in the life of a military member.
6. Make a financial contribution.
Ultimately, your financial contribution can also make an incredible impact for a military person and his or her family. Whether it's giving to an organization, sending a care package overseas or supporting a family in need, you can have a genuine and positive influence this Memorial Day.
This Memorial Day, show your support for the heroes who have protected and do protect our country. Try out these six ideas today and throughout the week to make a valuable difference in a military service member's life.
NEW CGC Program - Parenting
For more information about our Parenting Program click here! 
---