Your gift will help change lives one child and family at a time!
$40 will provide food for George and Teddy,
on-site therapy dogs who provide much
love and comfort.
$111 will provide one hour of Outpatient
treatment for a child or family.
$200 will provide clothing and personal care
items for one of the 12 boys in our
Therapeutic Group Home.
$555 will provide art,therapy, and school
supplies for Therapists to use with
children participating in treatment.
$1,000 will provide snacks and dinner for
a month for children participating in the
Extended Day Treatment Program.
Thank you for your support!
Reaching Out
More children are struggling with mental health issues today than ever before. In fact, behavioral and emotional disorders affect thousands of children right here in our community. And it is a sad truth that two-thirds of these kids never receive the help they need.
The good news is that treatment does work for those who receive it.
Child Guidance Center is dedicated to providing child-centered, family-focused mental health services in Lincoln. Utilizing a combination of unique programs and proven strategies to meet every individual's needs, we serve more than 2,000 children and adolescents each year.
The services we provide are available to all youth throughout the community, regardless of financial ability.
Volunteering While in School: 6 Ideas for Students
Posted on 04/17/2017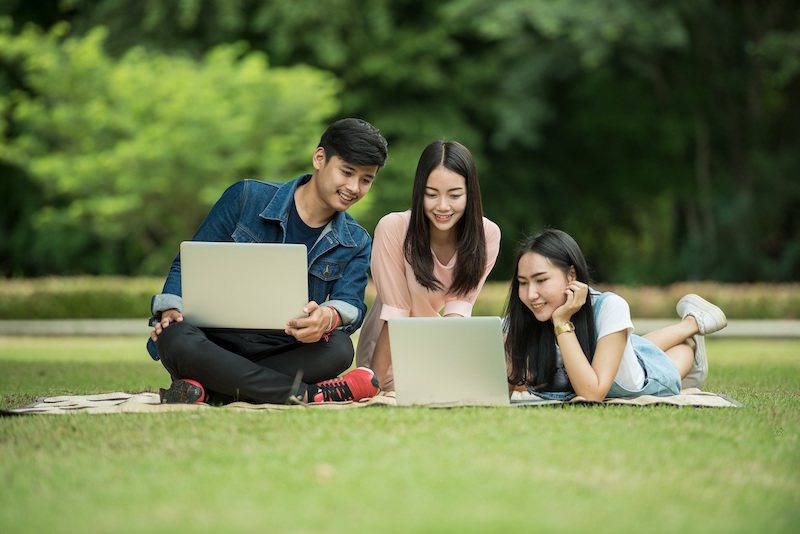 We get it, life is busy. And when you're a student—high school or college—life is even busier. Between classes, extracurricular activities and work, what little free time you do have is preoccupied with finishing up homework and perfecting your scholarship applications.
There's a lot you can be doing with your time, but one in particular is using it to serve others in the community. Whether it's a few hours or a long commitment, volunteering not only supports those around you, but positively influences you as well. Here's six ideas to get started.
1. Become a mentor.
Becoming a mentor for a child is a simple yet fun way to get involved and volunteer with those in your neighborhood. Whether you're working on homework together, going to a sports game or just hanging out at the mall, you can be a positive influence on a child who's looking for support.
Check out local elementary and middle schools in your area to see what programs they have available, or go straight to nonprofits who offer mentoring jobs. While you're helping a child in need, you may be surprised at just how much you get back through the time together.
2. Donate gently used goods.
Are you spring cleaning this time of year? Take those old, gently used items to your local shelter and help support families struggling in these upcoming summer months. Whether it's clothes, shoes or non-perishable food items, your donation matters and can make a difference in another's life. For busy students, volunteering through your material items doesn't take much time, but goes a long way in making a difference.
3. Tutor students or language learners.
There's a lot of younger students or newcomers to the community who could use guidance in language learning or homework. Whether you're working with elementary-aged students or adults brand new to the country, volunteering by tutoring is a great way to give back with your time and talents. Education is a valuable tool, and you can help others use it by tutoring an hour or two a week.
4. Walk or run for a cause.
Summer is just around the corner, which means community walks and runs will be coming up faster than you know it. Check in your area to see which ones go to support a cause you care about, and sign up to make a difference! Opportunities like these are useful because they take up little of your time, but a small contribution goes a long way in helping others.
5. Give back at a local shelter.
If you have a few extra hours to spare, consider giving back at a local shelter by volunteering to serve food, clean or sort items. Volunteering options like these may be less regular and more sporadic, so they can fit into a schedule that may be more difficult to manage. If you have a spare hour or two, use it to commit some time to helping those in your community. When it comes to giving back, a small step can be a huge help.
6. Clean up the community.
Finally, volunteer to clean up your surrounding neighborhood. Even a few hours can help clean up trash, beautify parks and gardens and wipe down city streets to make your community as attractive as possible. Helping the environment not only will make you proud of your accomplishments and your neighborhood, but it will serve those around you with fresher air and a cleaner future.
If you're a high school or college student, a busy schedule doesn't have to mean you can't help others. Volunteering can be anything from a few sporadic hours here or there to a significant commitment. Whatever time you have in your schedule, use it as an opportunity to live altruistically and serve others lovingly.
Wednesday, October 10, 2018 8:00 am - Thursday, October 11, 2018 12:00 pm
NEW CGC Program - Parenting
For more information about our Parenting Program click here! 
---