Your gift will help change lives one child and family at a time!
$40 will provide food for George and Teddy,
on-site therapy dogs who provide much
love and comfort.
$111 will provide one hour of Outpatient
treatment for a child or family.
$200 will provide clothing and personal care
items for one of the 12 boys in our
Therapeutic Group Home.
$555 will provide art,therapy, and school
supplies for Therapists to use with
children participating in treatment.
$1,000 will provide snacks and dinner for
a month for children participating in the
Extended Day Treatment Program.
Thank you for your support!
Reaching Out
More children are struggling with mental health issues today than ever before. In fact, behavioral and emotional disorders affect thousands of children right here in our community. And it is a sad truth that two-thirds of these kids never receive the help they need.
The good news is that treatment does work for those who receive it.
Child Guidance Center is dedicated to providing child-centered, family-focused mental health services in Lincoln. Utilizing a combination of unique programs and proven strategies to meet every individual's needs, we serve more than 2,000 children and adolescents each year.
The services we provide are available to all youth throughout the community, regardless of financial ability.
Pay It Forward on International Pay It Forward Day
Posted on 04/24/2017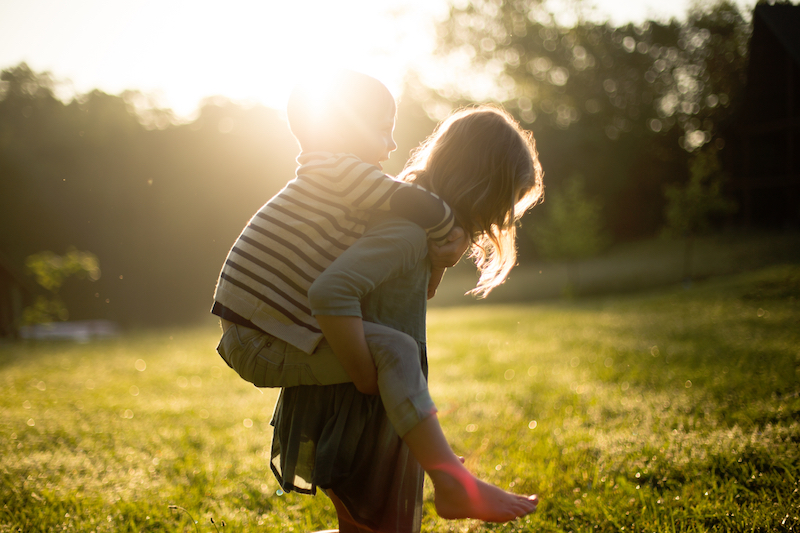 Kindness is a powerful tool, which, when used correctly, has an immense impact on the world. Even little steps of generosity go a long way in lifting spirits and building an altruistic community.
One famous way of showing generosity is by "paying it forward"— doing something generous for another without any intention of reciprocation. This Friday, April 28th, marks the annual celebration of International Pay It Forward Day. According to their website, Pay It Forward Day "... is a global initiative that exists to make a difference by creating a huge ripple of kindness felt across the world." Paying it forward is a way to spread goodness into the world. If you want to get involved this International Pay It Forward Day, check out these ways to pay it forward.
1. Give someone a ride.
Tried and true, car rides are the way to a friend's heart. Pay it forward this week by offering a ride to someone in need.
2. Buy a friend a meal.
Celebrate Pay It Forward Day by going out to eat with a friend and buying his or her meal. It's a win-win situation: you get a delicious meal; they get a free meal.
3. Pay for someone's coffee.
Everyone loves a good cup of coffee, and this is a simple way to pay it forward. Next time you're standing in line at the shop, offer to pay for the coffee of the person behind you.
4. Pre-order a stranger's gas.
Sometimes gas can make a world of difference for a struggling individual or family. If you're at the pump, talk to the cashier about paying for the upcoming person's gas—a surprise that may mean more than you could know.
5. Leave a warm fuzzy.
If you're short on cash this time of year, leave a warm fuzzy note for a friend, family or even a stranger, because you never know how badly someone needs to hear they're appreciated.
6. Make a homemade present.
If you want to keep costs low but still give a gift, make something homemade you can pass along to pay it forward. Everyone knows homemade comes from the heart.
7. Help someone out.
Next time someone is struggling, be the first to step up and volunteer to help out. Whether it's moving a couch, babysitting or just being a shoulder to cry on, your support is valuable.
8. Tell others.
You can share the value and importance of Pay It Forward Day by telling others about the initiative and the impact it has. When you do pay it forward, make sure the recipient knows why you did it, and encourage them to pass the generosity along.
9. Volunteer in the community.
There's always a need in the community, and you can pay it forward this year by volunteering to give back. Clean up a garden, help at a shelter or just be there to fill a need.
10. Donate to a cause.
Finally, keep paying it forward by donating to a cause or organization you care about this week. Give back and you'll know that your contribution paid it forward for others struggling.
This International Pay It Forward Day, spread kindness and live an altruistic lifestyle by giving generously to those around you. When the cycle is started, we can all get involved, and continue to show love and goodness to others.
Wednesday, October 10, 2018 8:00 am - Thursday, October 11, 2018 12:00 pm
NEW CGC Program - Parenting
For more information about our Parenting Program click here! 
---