Your gift will help change lives one child and family at a time!
$40 will provide food for George and Teddy,
on-site therapy dogs who provide much
love and comfort.
$111 will provide one hour of Outpatient
treatment for a child or family.
$200 will provide clothing and personal care
items for one of the 12 boys in our
Therapeutic Group Home.
$555 will provide art,therapy, and school
supplies for Therapists to use with
children participating in treatment.
$1,000 will provide snacks and dinner for
a month for children participating in the
Extended Day Treatment Program.
Thank you for your support!
Reaching Out
More children are struggling with mental health issues today than ever before. In fact, behavioral and emotional disorders affect thousands of children right here in our community. And it is a sad truth that two-thirds of these kids never receive the help they need.
The good news is that treatment does work for those who receive it.
Child Guidance Center is dedicated to providing child-centered, family-focused mental health services in Lincoln. Utilizing a combination of unique programs and proven strategies to meet every individual's needs, we serve more than 2,000 children and adolescents each year.
The services we provide are available to all youth throughout the community, regardless of financial ability.
How to Get Involved on Memorial Day
Posted on 05/29/2017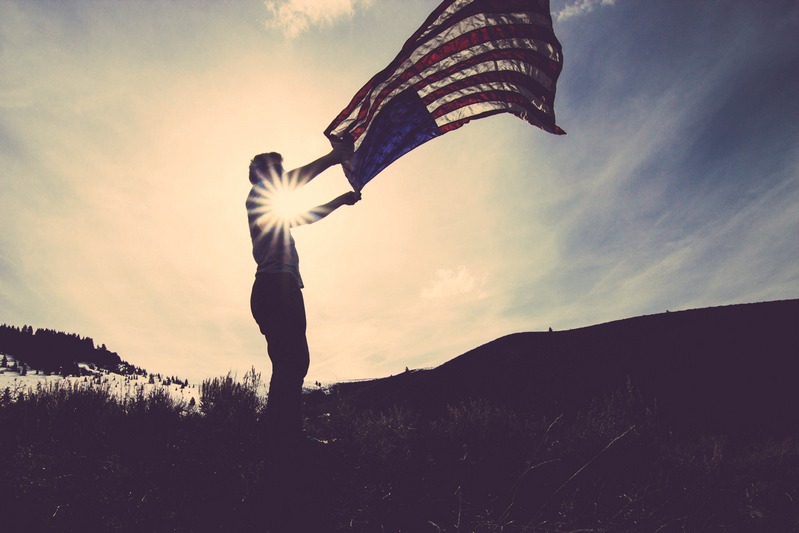 Today we celebrate Memorial Day. This day is so much more than a time for vacations, barbecues or beach days. Memorial Day is a chance to commemorate our U.S. veterans and everything they have done for this nation.
This Memorial Day, we remember and honor the men and women who have served our country's armed forces—specifically those who have given the ultimate sacrifice. If you want to do more to give back this Memorial Day, check out these ideas to see how you can get involved.
Volunteer at a veterans cemetery.
Honor fallen heros by using today as an opportunity to thank them for their service. Check in your community to see if there are any local veterans' cemeteries who are in need of service or upkeep. Some cemeteries have volunteering opportunities that include giving tours, helping with maintenance, raising and lowering flags or even groundskeeping. Use today as a chance to honor those who gave it all by keeping their resting place in the best condition.
Decorate a memorial site.
Along with volunteering and upkeep, you can also decorate veterans' memorial sites. Show your gratitude by setting American flags, flowers or other decorations on otherwise bare sites. If you really want to make a day out of it, get friends or family involved so you can split up the cemetery and make sure every headstone has a decoration.
Send the troops a care package.
For the military men and women who are still serving in and outside of the United States, consider putting together a care package to thank them for their service. Things to consider including: a handwritten letter, an arts and crafts piece, snacks, candy, pain relievers, toothpaste, pen and paper, books and especially some uniquely American goodies.
You'll be able to brighten a military man or woman's day, and the troops who receive the care package will definitely feel the appreciation, no matter how far away they are.
Support a Memorial Day charity run.
Many nonprofit organizations offer charity runs in support of Memorial Day and other veterans' programs. Check to see if there are any events going on in your neighborhood and consider getting involved. You could sign up to run, serve as a volunteer or even stand on the sideline and cheer people on to boost morale. However you get involved, your contribution will help make for a valuable Memorial Day.
Donate to a veterans' cause.
Finally, if you want to help give back this Memorial Day, look into local and national veterans' causes to see how you can contribute through your time or donations. Whether it's donating an old cell phone to help troops abroad call home, volunteering at a local home for veterans or supporting a homeless veteran meals program, your gift can make a world of difference in the lives of those who have given so much for our country.
Today and every day, we honor the men and women who have served our country boldly and made the ultimate sacrifice. Live an altruistic life and make this Memorial Day about more than the barbecues or beach by giving back to these heroes.
Wednesday, October 10, 2018 8:00 am - Thursday, October 11, 2018 12:00 pm
NEW CGC Program - Parenting
For more information about our Parenting Program click here! 
---