Your gift will help change lives one child and family at a time!
$40 will provide food for George and Teddy,
on-site therapy dogs who provide much
love and comfort.
$111 will provide one hour of Outpatient
treatment for a child or family.
$200 will provide clothing and personal care
items for one of the 12 boys in our
Therapeutic Group Home.
$555 will provide art,therapy, and school
supplies for Therapists to use with
children participating in treatment.
$1,000 will provide snacks and dinner for
a month for children participating in the
Extended Day Treatment Program.
Thank you for your support!
Reaching Out
More children are struggling with mental health issues today than ever before. In fact, behavioral and emotional disorders affect thousands of children right here in our community. And it is a sad truth that two-thirds of these kids never receive the help they need.
The good news is that treatment does work for those who receive it.
Child Guidance Center is dedicated to providing child-centered, family-focused mental health services in Lincoln. Utilizing a combination of unique programs and proven strategies to meet every individual's needs, we serve more than 2,000 children and adolescents each year.
The services we provide are available to all youth throughout the community, regardless of financial ability.
Celebrate Sunshine on the First Day of Spring
Posted on 03/19/2018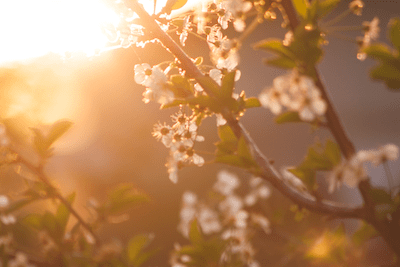 Happy springtime! Tomorrow, March 20th, marks the official first day of spring. Are you ready to celebrate? The time has to come to put away those winter coats and start breaking out the shorts and sandals as we embrace the cool, sunshine spring weather.
The first day of spring is definitely a time for celebration. So how can you enjoy the new sunshine of the season? Here are some ideas for how to live your best altruistic life and celebrate sunshine on the first day of spring.
Get outside.
Of course, what's the simplest way to celebrate the first day of spring? Get outside! The weather might still be a little iffy coming out of winter, but if there's a glimmer of sunshine, embrace it by getting outdoors and spending time in the cool spring weather. Go for a bike ride with friends, a picnic with family members or even a long walk by yourself for quiet time in the sunshine. Celebrate the new season and feel the rush of the fresh spring air in your lungs.
Clean up the community.
While you're out and about, see what you can do to get involved and help clean up the community. Things tend to get a little messy during winter, so commit some of your time to an altruistic community cleanup effort. After all, springtime brings with it the famous spring cleaning, which can benefit both your home and your neighborhood.
Start a garden.
During the cleanup session, see how you can start or help maintain a garden—either your own or the community's. Springtime symbolizes rebirth and new growth, so it's the absolute perfect time to get your hands a little dirty in the mud by digging up, mulching and planting fresh fruits, vegetables and flowers in a garden. By the time summer rolls around, you'll be able to fully enjoy both the the figurative and literal fruits of your labor.
Do arts and crafts.
If you have little ones running around your home, then try celebrating springtime with them by doing various arts and crafts activities together. Paint a picture of a flower, dye an egg or get really creative and do a science experiment with a plant. Spring also has a multitude of holidays in it, so there are plenty of projects to choose from. Pick yours or your kiddos' favorites to practice arts and crafts together.
Invite people into your home.
With the spring weather comes the wonderful option of opening up your doors and letting fresh air—and people—inside. Spring is the perfect time to invite friends, family and neighbors into your home to enjoy each other's' company. Get to know someone new in your neighborhood, or get to know someone you've already met even better. Open up the doors, shake out the dust of winter, let fresh air in and bring in people to celebrate the new season with you.
Practice meditation.
Finally, the spring season is also a great opportunity to practice meditation in the beautiful weather. Do yoga, start a journal or simply take time to enjoy the quiet outdoors. Meditate on the new life and growth that spring represents, and consider what changes you can make in your life to bring about personal growth. Focus on internalizing peace and balance as you move forward into the season.
Tomorrow is the first day of spring, which means it's time to embrace the sunshine. Try out these ideas or some of your own to welcome in the new weather and celebrate a season of new life, growth and of course, sunshine.
Wednesday, October 10, 2018 8:00 am - Thursday, October 11, 2018 12:00 pm
NEW CGC Program - Parenting
For more information about our Parenting Program click here! 
---