Your gift will help change lives one child and family at a time!
$40 will provide food for George and Teddy,
on-site therapy dogs who provide much
love and comfort.
$111 will provide one hour of Outpatient
treatment for a child or family.
$200 will provide clothing and personal care
items for one of the 12 boys in our
Therapeutic Group Home.
$555 will provide art,therapy, and school
supplies for Therapists to use with
children participating in treatment.
$1,000 will provide snacks and dinner for
a month for children participating in the
Extended Day Treatment Program.
Thank you for your support!
Reaching Out
More children are struggling with mental health issues today than ever before. In fact, behavioral and emotional disorders affect thousands of children right here in our community. And it is a sad truth that two-thirds of these kids never receive the help they need.
The good news is that treatment does work for those who receive it.
Child Guidance Center is dedicated to providing child-centered, family-focused mental health services in Lincoln. Utilizing a combination of unique programs and proven strategies to meet every individual's needs, we serve more than 2,000 children and adolescents each year.
The services we provide are available to all youth throughout the community, regardless of financial ability.
How to Decrease Stress During the Holidays
Posted on 12/17/2018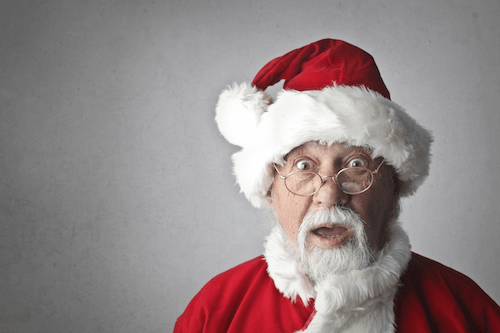 What's your favorite holiday tradition? Maybe it's baking cookies together as a family, knitting your own stocking or opening up one present early. No matter what your favorite traditions might be, there's probably one holiday tradition we could all stand to lose: stress. Between shopping, wrapping, cleaning and cooking, the holidays can be a very stressful time for everyone involved. 
Fortunately, if you want to live a more positive, healthy and altruistic lifestyle, there are ways you can combat the influx of stress during the holiday season. As you prepare for all of the gifts, parties and dinners headed your way this season, here are some ideas for how to decrease stress during the holidays.
1. Lower your standards.
One of the simplest ways to decrease your stress levels during the holiday season is to simply lower your standards. Oftentimes when we head into big events, we have huge, unrealistic expectations for them. We envision all of the decorations to be beautiful, the food to be delicious, the house to be clean and for everyone to suddenly get along perfectly. Unfortunately, this is rarely the truth. Instead, lower your standards before heading into the holidays with a little bit of reality. Things won't be perfect, but that doesn't mean they can't still be good.
2. Don't sweat the little stuff.
Once you've lowered your standards, keep in mind not to sweat the little stuff. The most important part of the holidays is spending time with loved ones. Everything else is nice, but not necessary. Which means if your kitchen is a little messy, someone's present isn't wrapped perfectly or people are late to the party, don't worry. As long as you have valuable time with family and friends, everything will come together in the end. 
3. Delegate responsibilities.
Part of the stress we feel during the holiday season is because we try to do everything by ourselves. We pick out gifts, wrap presents, send holiday cards, decorate the tree, clean up, cook, etc… the list goes on and on. No wonder by the end of it all we feel like pulling our hair out! Instead, take this season as an opportunity to delegate responsibilities. Ask your spouse to handle parts of the planning, ask your in-laws to coordinate another part and even give your children responsibility. The more you can delegate all of the work, the less stressed you will feel.
4. Reduce optional events.
The holidays are an exceptional time for events. It seems like everywhere you look someone new is having a party, hosting a gift exchange or starting an activity. While it can be tempting to dive deep into the winter wonderland of events, these often over-crowd our schedules and leave us feeling overwhelmed and stressed, rather than cheerful and jolly. Don't be afraid to reduce the number of optional events in your calendar this year. Which means: if you do not absolutely have to attend something, then consider not going. While it might be tough to say no, you will feel much more relaxed in the end.
5. Take time to relax.
Speaking of relaxed, take time to relax this holiday season. Between everything you have to do and everything going on, there's hardly any time to simply sit and enjoy the winter quiet. Instead, be intentional about blocking out time for you to be alone and relax. Maybe you wake up a few minutes early so you can read a good book. Or perhaps you stay up a little bit later so you can enjoy a luxurious bubble bath. However you choose to relax, be intentional about setting aside time this holiday season to relieve stress.
The holidays are an incredibly stressful time, but they don't have to be. Instead, keep these tips in mind as you head into the season, so you can relax and truly enjoy your time with loved ones. Decrease your stress and embrace holidays filled with love, joy and most importantly, peace.
NEW CGC Program - Parenting
For more information about our Parenting Program click here! 
---